Discover
Who are we?
Our professional guides will assist and accompany you throughout your safari. They play a vital role in the success of your trip. Some of our guides have been with us since the agency was founded in 1996, and thanks to them we have been able to maintain our expertise. They are French-speaking and ensure that your trip runs smoothly. Always on the lookout for animals and the weather, they are keen to show you the best of Tanzania while respecting your wishes and suggestions. They are also drivers and mechanics.

We can proudly say that our guides have made the reputation of our agency!

Our advisors are all French-speaking and available by phone and email. They'll listen to you and help you build the trip that's right for you, step by step. They regularly test trips themselves and all know the destination inside out. They won't hesitate to talk to you frankly, and to give you their personal opinion thanks to their considerable experience.

---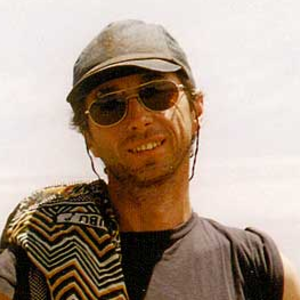 ---
GÉRARD BLENET
DIRECTOR
---
Corto Safaris was founded by a man who loved wide open spaces, nature and Africa. From 1981 onwards, he travelled extensively on the African continent, before settling at the University of Dar es Salaam from 1987 to 1993 as a professor. Tanzania became his new home, of which he knows the circuit by heart.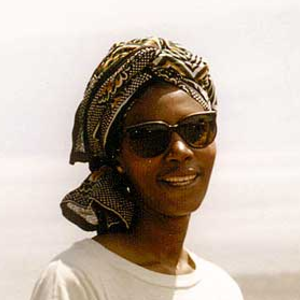 ---
HELLEN MCHAKI
DIRECTOR
---
Tanzanian of Chagga origin, Hellen has lived at the foot of Kilimanjaro since childhood. She graduated in Political Science from the University of Dar es Salaam in 1991. She is passionate about her country and has chosen to share it with all those who are tempted by adventure. With Gérard, she founded Corto Safaris.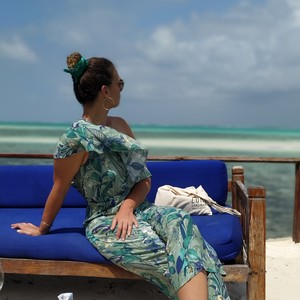 ---
MARIE BONDOUX
PRODUCTION DIRECTOR
---
Marie has always had a passion for travelling, and spends all her free time travelling the world. Tanzania was her first discovery of Africa, and when she stood in front of a sunset on the Rift Valley for the first time, she knew this country was her calling. She's been with Corto for over decade since then.
---
---
LAURÈNE GRUSON
TRAVEL CONSULTANT
---
Self-taught, Laurène joined the team in 2012 after a few years working in customer relations. She fell in love with Africa in the middle of a fragrant market somewhere between Bobo Dioulasso and Arusha, and promised herself that she would keep a permanent link with this country she loves so much.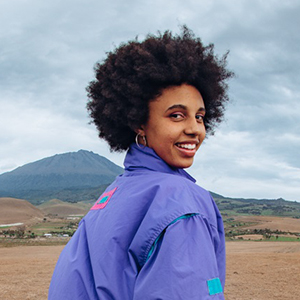 ---
LILOU BLENET
OPERATIONS MANAGER
---
Born at the heart of adventure, Lilou grew up between the plains of the Serengeti and the dense forests of Marangu. Her mother, Chagga, passed on to her a passion for the country, and her father a desire to discover new horizons. As the second youngest member of the Corto tribe, she feels ready to carry on the family tradition.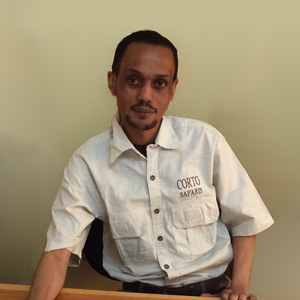 ---
AGGREY MICHAEL
ADMINISTRATION COORDINATOR
---
Aggrey has been with Corto Safaris since 2008 and is one of the most senior members of the team. He works in the accounts and administration department. He's a key part of our office and knows all the tricks of the trade. In particular, Aggrey is in charge of the complex tax payments for the national parks.
---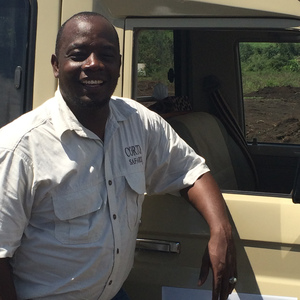 ---
MOHAMMED
DRIVER GUIDE
---
Mohammed is the embodiment of zest for life! He was born in Mbulu, between Lake Babati and Lake Eyasi, and belongs to the Zigua tribe. Always good-humoured and a joker, our national 'Super Momo' knows Tanzania like the back of his hand and has more than enough to surprise you.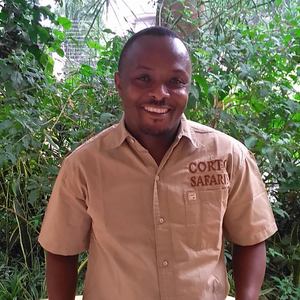 ---
WILFRED
DRIVER GUIDE
---
Wilfred is one of our longest-serving drivers. He started out as a guide on Kilimanjaro, where he is originally from. He has always had a passion for machinery, but soon gave up his first job on the mountain to become a mechanic, and eventually one of our best safari guides.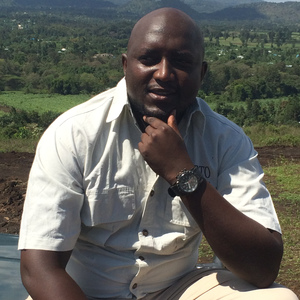 ---
SWEDI
DRIVER GUIDE
---
Born in Kigoma to the Muha tribe, Swedi began his career as a teacher. His desire to work in tourism was stronger and so he changed his life to accompany travellers to discover his country, first on Kilimanjaro as a guide, and now on safari as a star-studded driver.
---
---
MADIBA
DRIVER GUIDE
---
Born in Dar Es Salaam but originally from the Nyakyusa tribe in south-west Tanzania, Madiba is a nature lover. It was for this very reason that he decided to become a professional guide, in order to share this passion with as many people as possible. He is always available and ready to listen.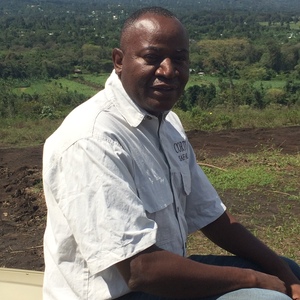 ---
KASSIM
DRIVER GUIDE
---
Originally from Kigoma on the shores of Lake Tanganyika, Kassim is a member of the Ha tribe. At the age of 20, he decided to follow his uncle who had been transferred to Arusha to find work in tourism. A guide for some twenty years now, Kassim has a real passion for his country and its history.
---
BAKARI
DRIVER GUIDE
---
Bakari will surprise you with his level of French and his culture. He began his career as a guide on treks, particularly in Maasai counties of Empakai and Nayobi. After training as a driver in the bush and as a mechanic, he now also accompanies you on safaris all over the Northern Circuit.
---
---
ALLY
DRIVER GUIDE
---
Ally is our longest-serving guide at Corto Safaris, and one of our ambassadors in the wilderness! Originally from Kilimanjaro, from the Pare tribe, he is an animal lover and more particularly a leopard lover, so much so that he has tattooed one on his arm. He's a very cultured person, and you'll enjoy talking to him.
---
FARAJI
DRIVER GUIDE
---
Originally from the Pare tribe at the foot of Mt Kilimanjaro, Faraji started out very young as a guide on the mountain before moving to Arusha to become a safari guide. An unconditional leopard lover, always calm and respectful of nature, he will make sure your trip to Tanzania remains an unforgettable memory.
---
GODLISTEN
DRIVER GUIDE
---
With a Chaga father (a tribe originating from Mount Kilimanjaro) and a Meru mother (a tribe originating from Mount Meru), Godlisten is a child of the region. With his exemplary kindness and seriousness, Godlisten will do everything in the realm of possibility to ensure that your trip is a magical one!
---
---
JULIUS
CHEF MECANICIEN
---
---
NICOLAS BLENET
MECHANIC
---
A car enthusiast from an early age, Nicolas grew up with mechanics and drivers, observing their work. Since 2015, he has made a place for himself among them and prepares safari cars before your trips. Nicolas speaks French and Swahili equally well. His next goal is to become a guide.
---
DUKA
MECHANIC
---
---
---
MWIJUMA
MECHANIC
---
---
LEMA
MECHANIC
---