8 days
Kilimanjaro via the Machame Route
Summit to the roof of Africa in 8 days.
Key points of the trip
Experience
We have been organising treks and ascents of Kilimanjaro by all routes for 20 years. We specialise in the Machame route. This requires experienced guides and foolproof logistics. Our guides are certified by French high-altitude doctors.
Security
We will take you up to the roof of Africa in 7 days. All high-altitude professionals agree that good acclimatisation is essential to limit the risk of altitude sickness. By adding a 7th day of acclimatisation, your body has more time to adapt to the altitude...
All the equipment
The Machame route is exclusively bivouac. All camping equipment is provided except for your sleeping bag due to hygiene and comfort reasons. Our cooks compete to offer varied menus adapted to the extreme conditions.
Responsible summit
All our team receive a fair salary, even the porters who, for us, are an integral part of the team. The habit of paying porters out of tips persists in Tanzania, but we have chosen to pay them a salary. They are under the supervision of the guide, who is there for their safety.
Ascent in English & French
The professionalism of our teams ensures a very high success rate. A multilingual guide or assistant will accompany you on your trip. This is important, because if you have any problems, especially health problems, it's always easier to communicate in your own language.
On-site assistance
Our office is located in Arusha. In the event of a problem, we are there to help you at any time. Our teams always summit with a satellite telephone so that they can reach us and, above all, the emergency services at any time, even without telephone coverage.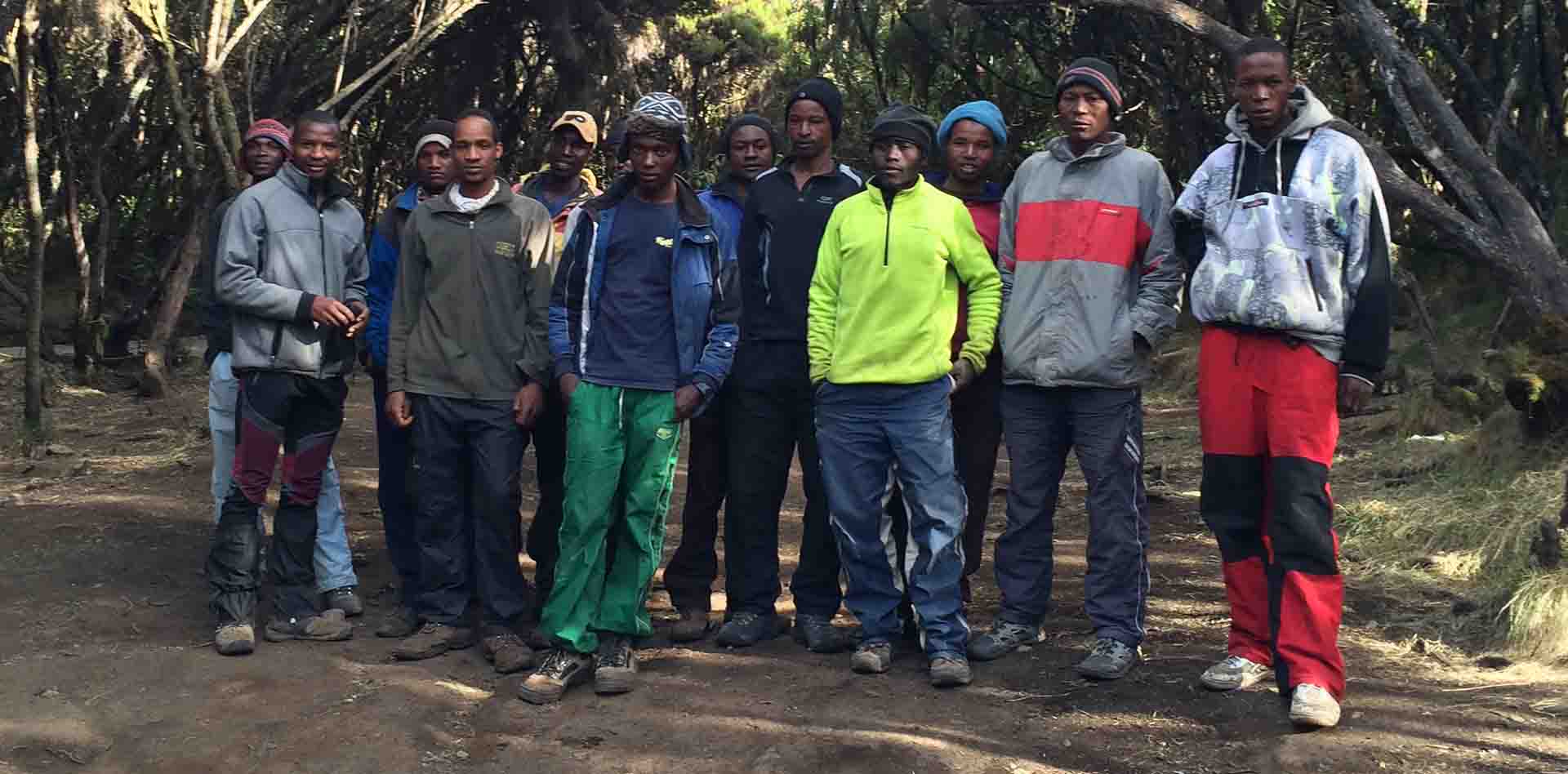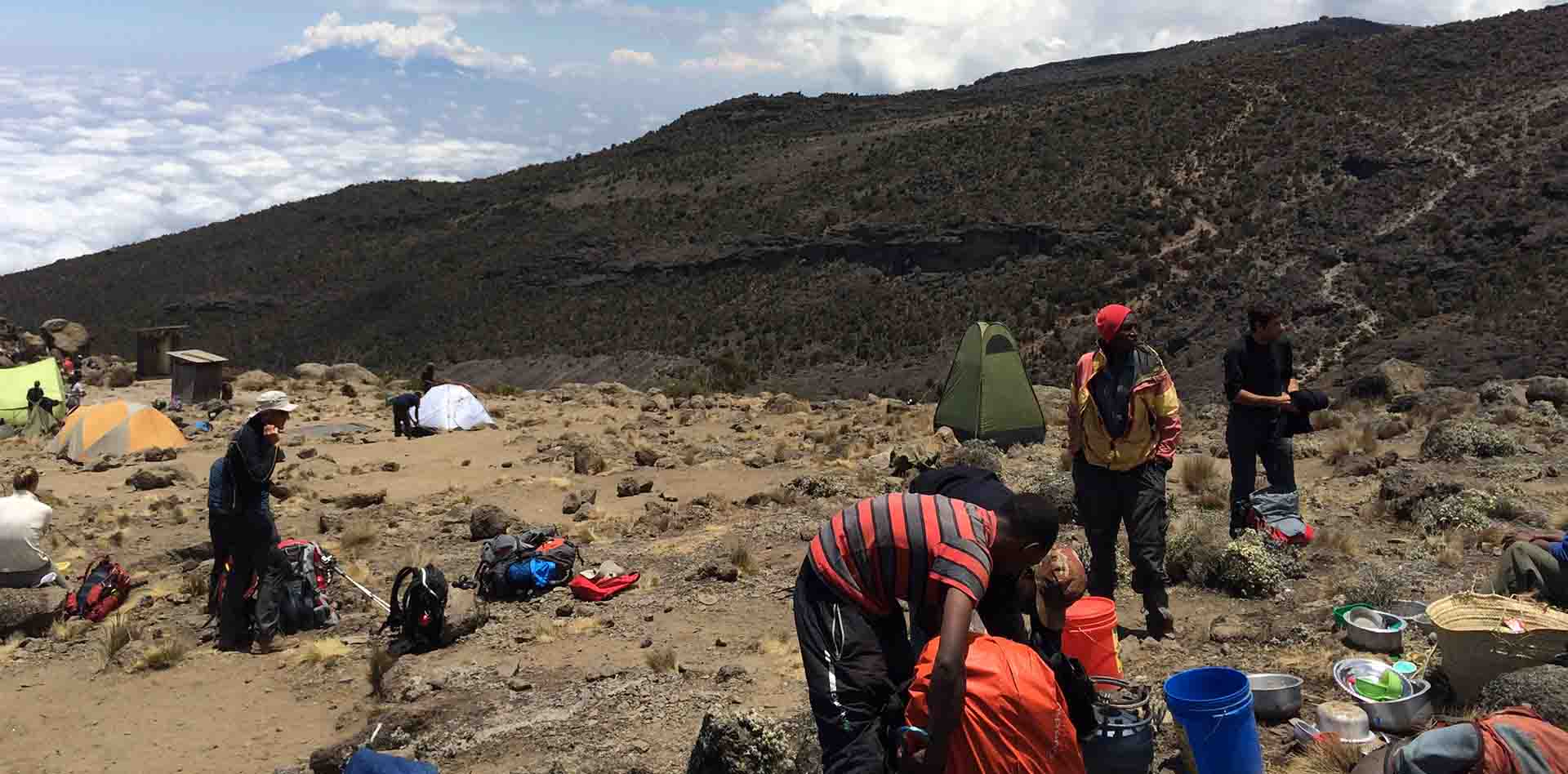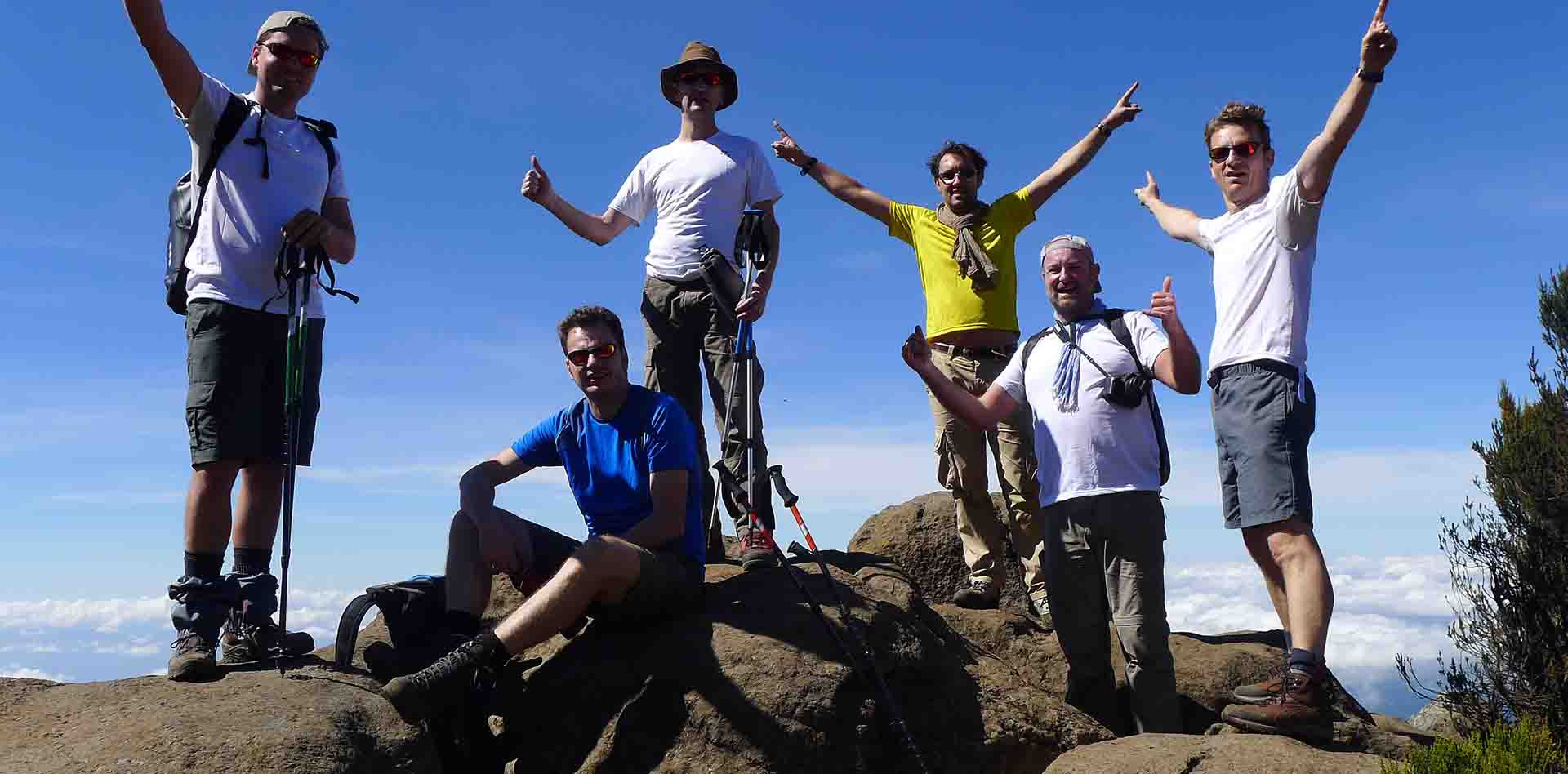 ---
DAY 1: AIRPORT - MACHAME

---

Welcome at Kilimanjaro Airport on arrival of your flight and drive to the Machame region. Check into your hotel close to the park gate for a mandatory night's rest before starting your ascent of the volcano.
Briefing by your guide and equipment check.
Overnight in Machame on a full-board basis.

---

DAY 2: Machame Gate - Machame Camp

---

Departure from the hotel for Machame Gate. Meet the entire team and complete the formalities for entering Mount Kilimanjaro National Park.
First stage of ascent, around 4 hours' walk for 1200 metres of ascent through the rainforest to Machame Hut at 3000 metres.

Overnight in tents on a full-board basis.

---

DAY 3: Machame - Shira Camp

---

Walk of around 4 hours towards Shira Plateau at 3850 metres, through a very different landscape from the previous day: ragwort, rocks and waterfalls.

Overnight in tents on a full-board basis.

---

DAY 4: Shira - Barranco Camp

---

A day to acclimatise to the altitude, crossing the Lava Tower. You may experience altitude sickness as you pass 4600 metres, so warn your guide at the slightest symptom and listen to his advice. Descent to Barranco Camp at 3800 metres. Approximately 7 hours' walk on this third day of ascent.
Overnight in a tented bivouac on a full-board basis.

---

DAY 5 : Barranco - Karanga Camp

---

On the edge of the glacier, we follow the base of the cone eastwards to Karanga Camp at 4200 metres in a desert area. This is a 3-hour walk.
Overnight in tents on a full-board basis.

---

DAY 6 : Karanga - Barafu Camp

---

We continue eastwards at the foot of the glaciers to Barafu camp at 4600 metres. This is the last stage and the last rest before the final ascent.
A short night in a tented bivouac on a full-board basis.

---

DAY 7 : Barafu - Uhuru Peak - Mweka Camp

---

Objective: the summit of Uhuru Peak; 5895 metres. Departure around midnight and final ascent under the stars. You'll be able to enjoy the sunrise over the crater as you make your way up the last 1,300 metres to finally reach the roof of Africa after all that effort.
Descend to Barafu Camp and then Mweka Camp at 3100 metres after this fabulous, but long, day - around 12 hours' walk.
Overnight in tents on a full-board basis.

DAY 8: Mweka Camp - Mweka Gate

---

Return via the Mweka route, about 3 hours' descent. Lunch and graduation. You will then be taken to the airport for your international flight and the end of this wonderful adventure.
Climbing the Machame Route from US$2,790 per person based on 4 participants travelling together.
We do not offer group tours.