Serengeti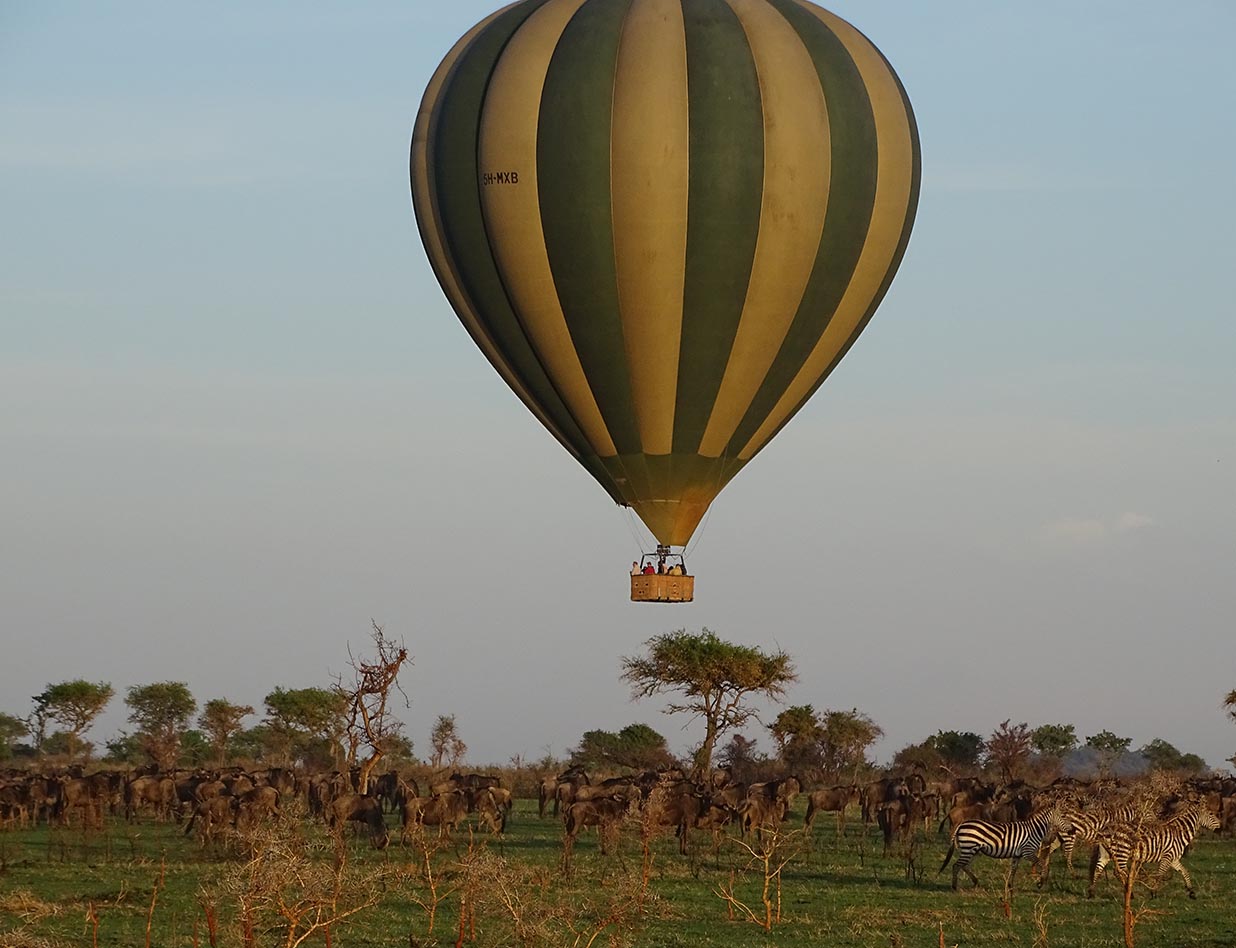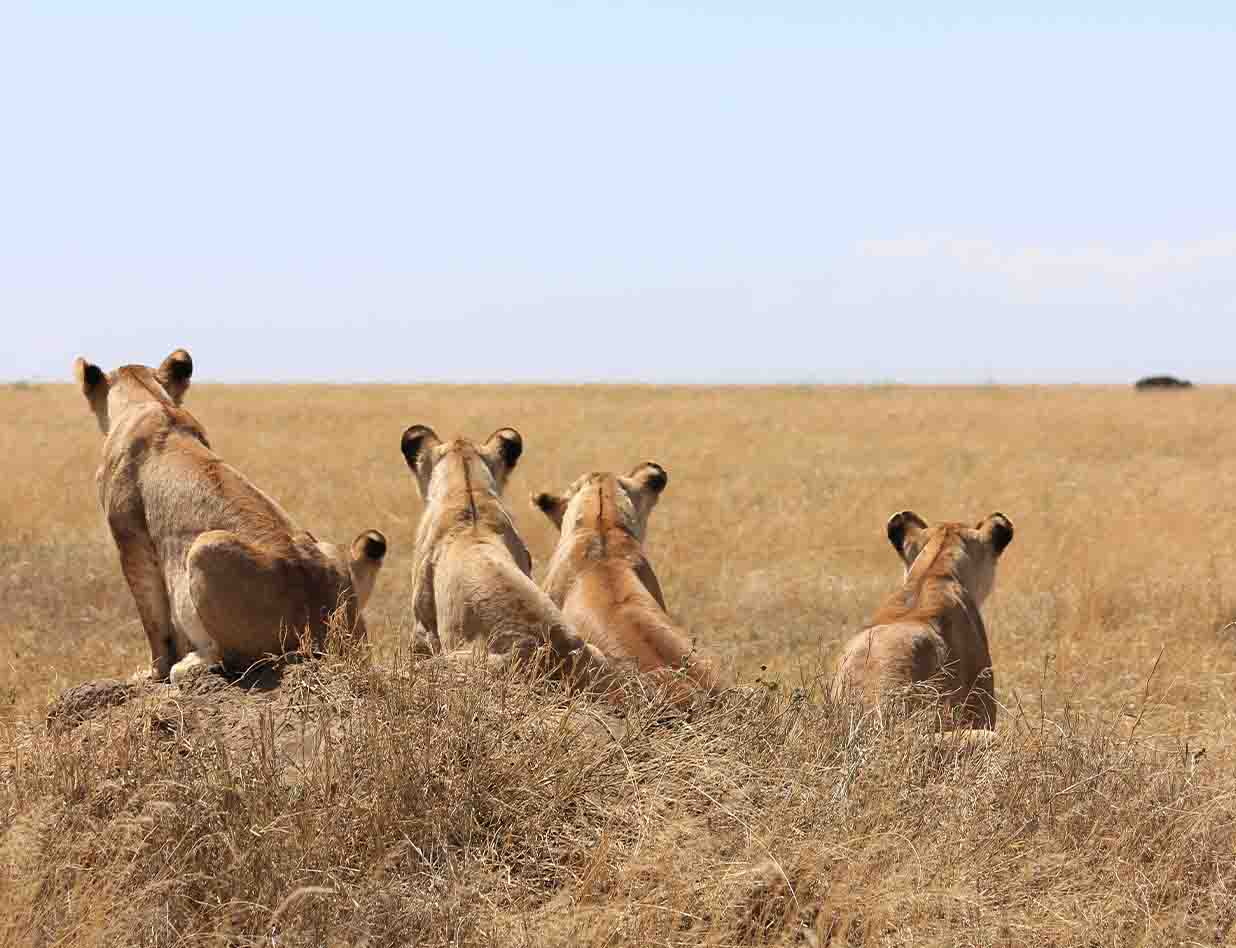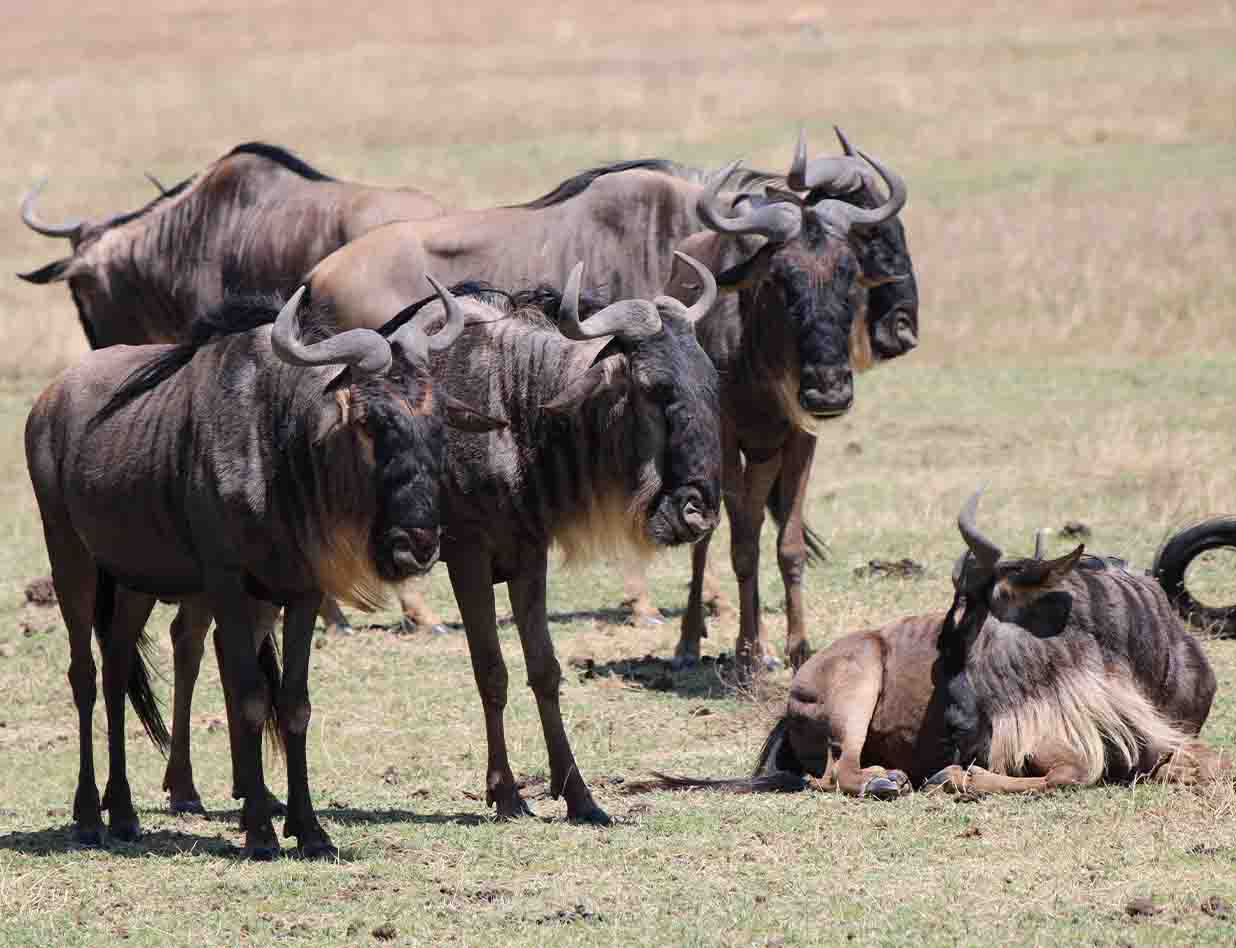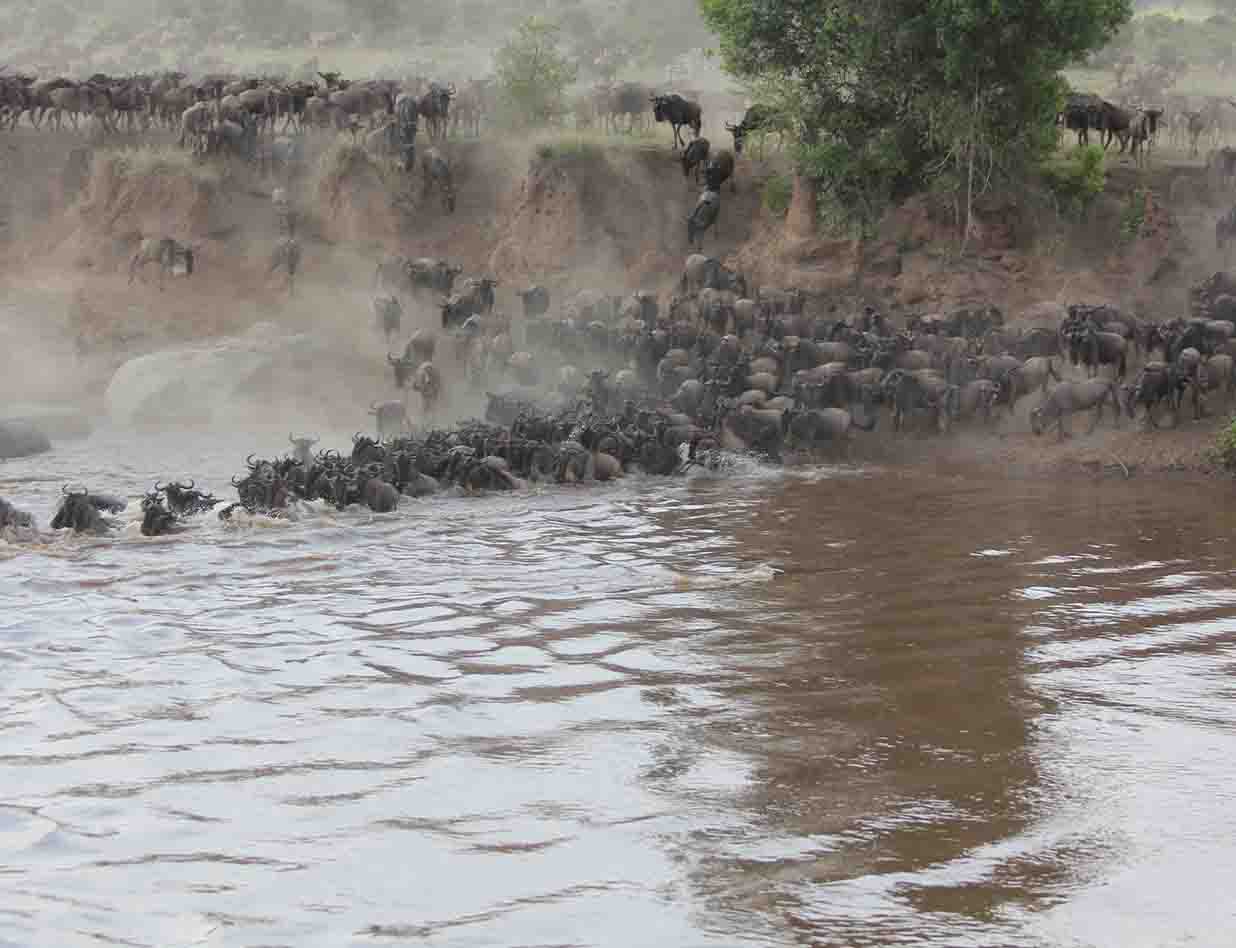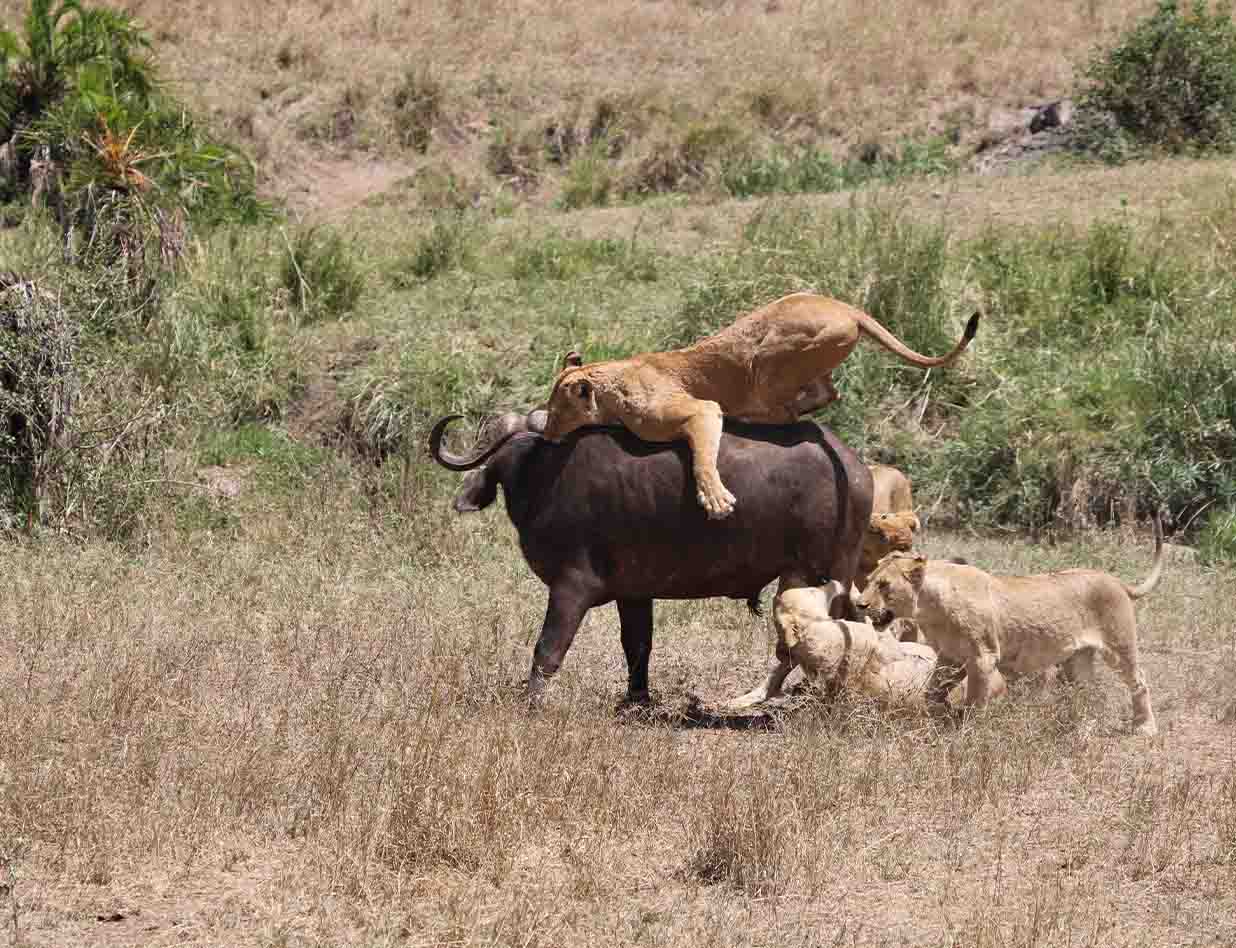 Witness the Great Migration across these endless plains
Serengeti is one of the largest parks in Africa. It was established in 1951 and is home to a vast diversity of wildlife throughout the year.

There are around 3,000 lions present almost everywhere.
Hot-air ballooning
Safari in 4x4
The Great Migration
---
North of Ngorongoro, about 300km from Arusha, it begins in Tanzania and extends into Kenya.
To enter the park by car, there are 4 gates. You can also land at the various airstrips available in all areas of the park via bush plane.
The park is open from 6am to 6pm
The park permit is valid for 24 hours.
---
Big cats : 11 000
Gnus : 1 600 000
Gazelles : 330 000
Zebras : 250 000
Giraffes : 12 000
Elephants : 2 100
---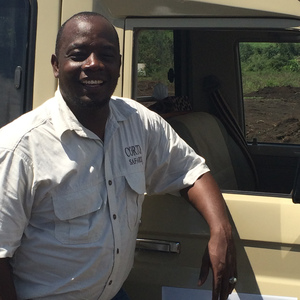 ---
MOHAMED

DRIVER-GUIDE
---
Mohammed is the embodiment of zest for life! He was born in Mbulu, between Lake Babati and Lake Eyasi, and belongs to the Zigua tribe. Always good-humoured and a joker, our national 'Super Momo' knows Tanzania like the back of his hand and has more than enough to surprise you.
The Great Migration
Serengeti National Park is one of Africa's largest preserved ecosystems. It is best known for the Great Migration: the movement of millions of wildebeest, zebra and Thomson's gazelle. These three species follow a circular migration throughout the year in search of new pastures. Their year-long journey covers more than 3,000 kilometres. Their aim is to follow the rain, which promises green plains. So it's important to remember that when you watch the migration in Tanzania, you'll also be following the rain. So showers are possible.

Predators are aware of this movement and the cycle of life maintains the balance of this protected area. For the herds, the crossing of the Mara River becomes a place of great danger. Many wildlife reports cover this moment. On the Ndutu plains, when the animals give birth, their offspring become prey of choice for the wild animals.

Visiting Serengeti National Park to observe this phenomenon is a reminder of the interdependence of species and the importance of protecting these immutable cycles.
We love:
The Great Migration
Infinite plains
Tracking the Big 5
---