Kilimanjaro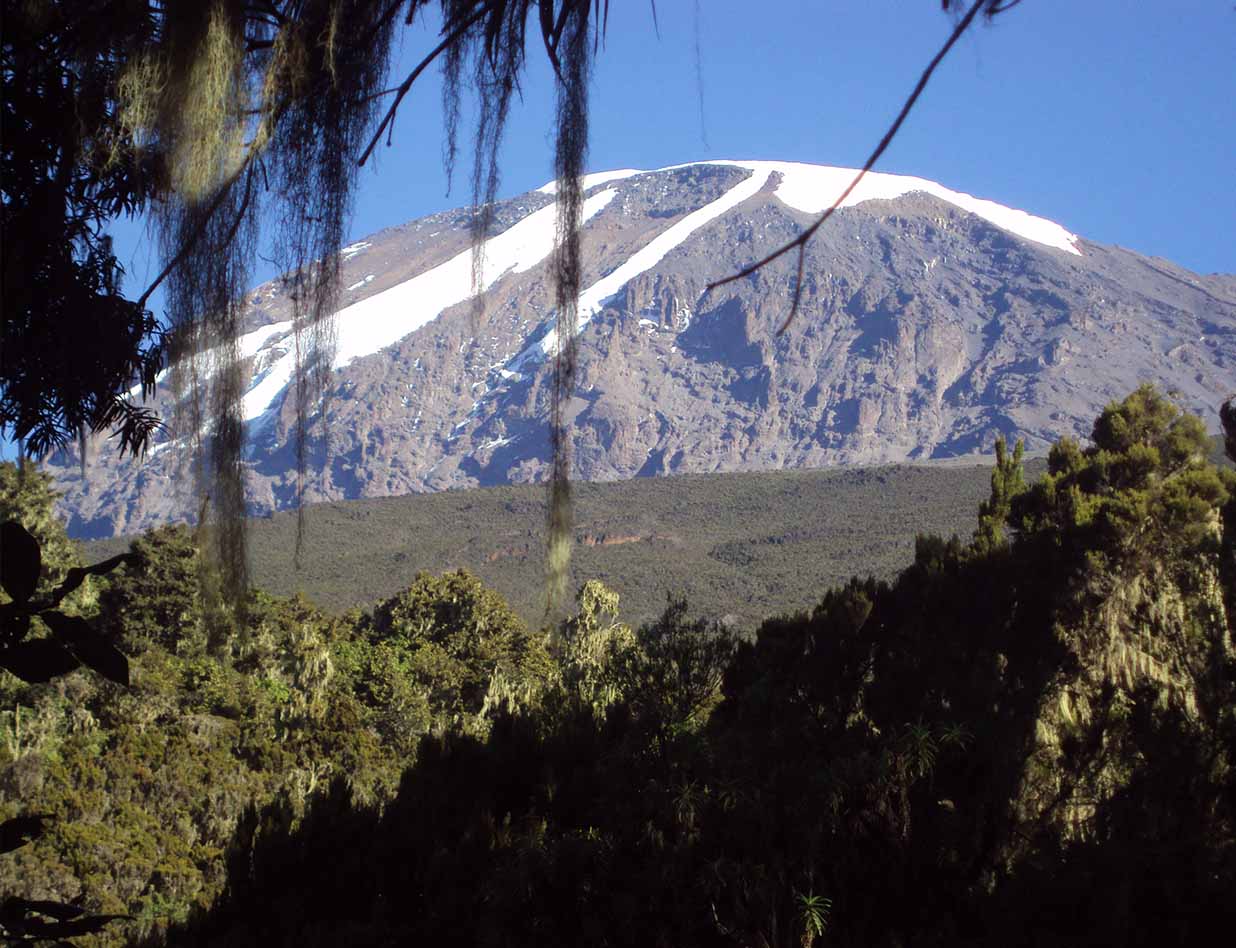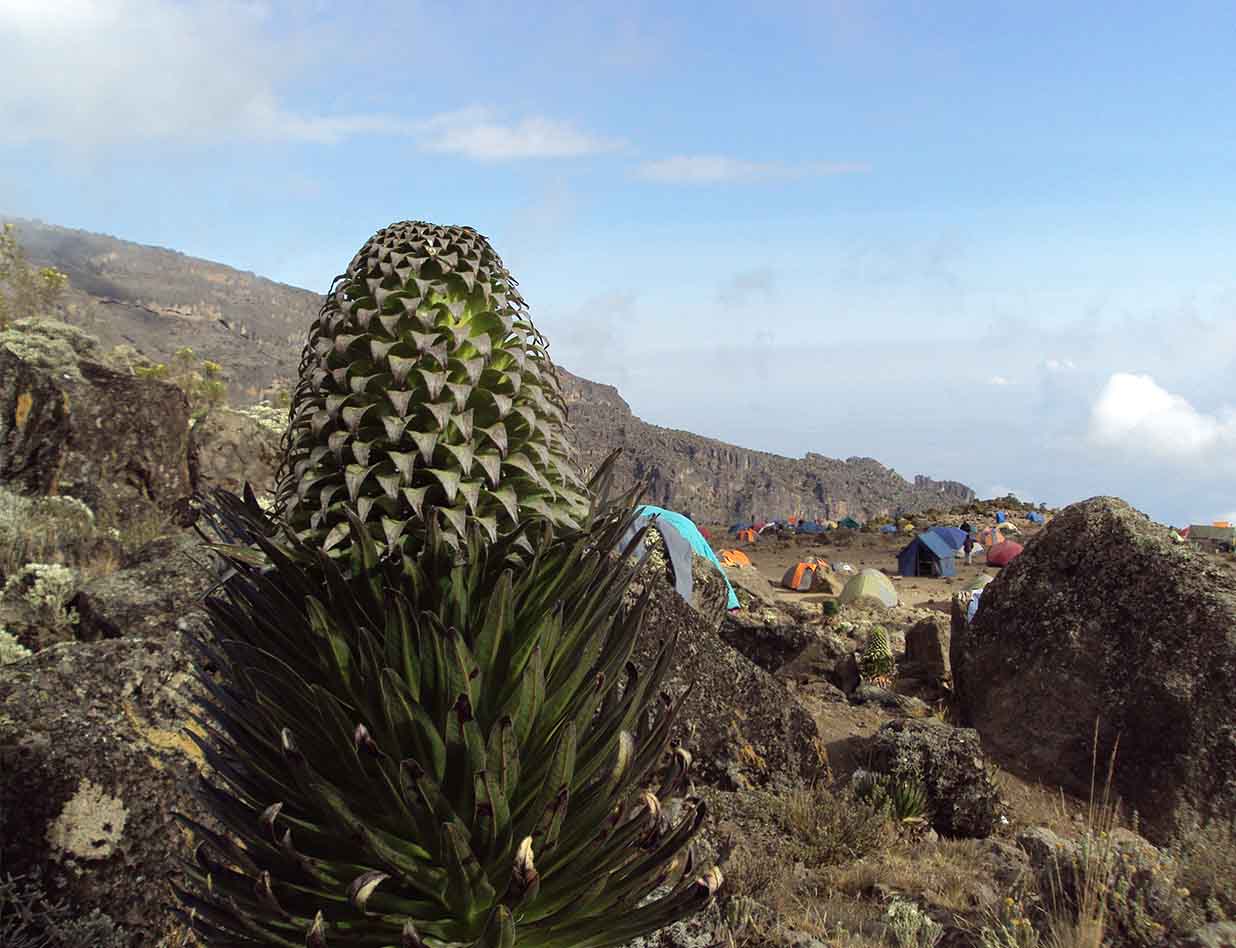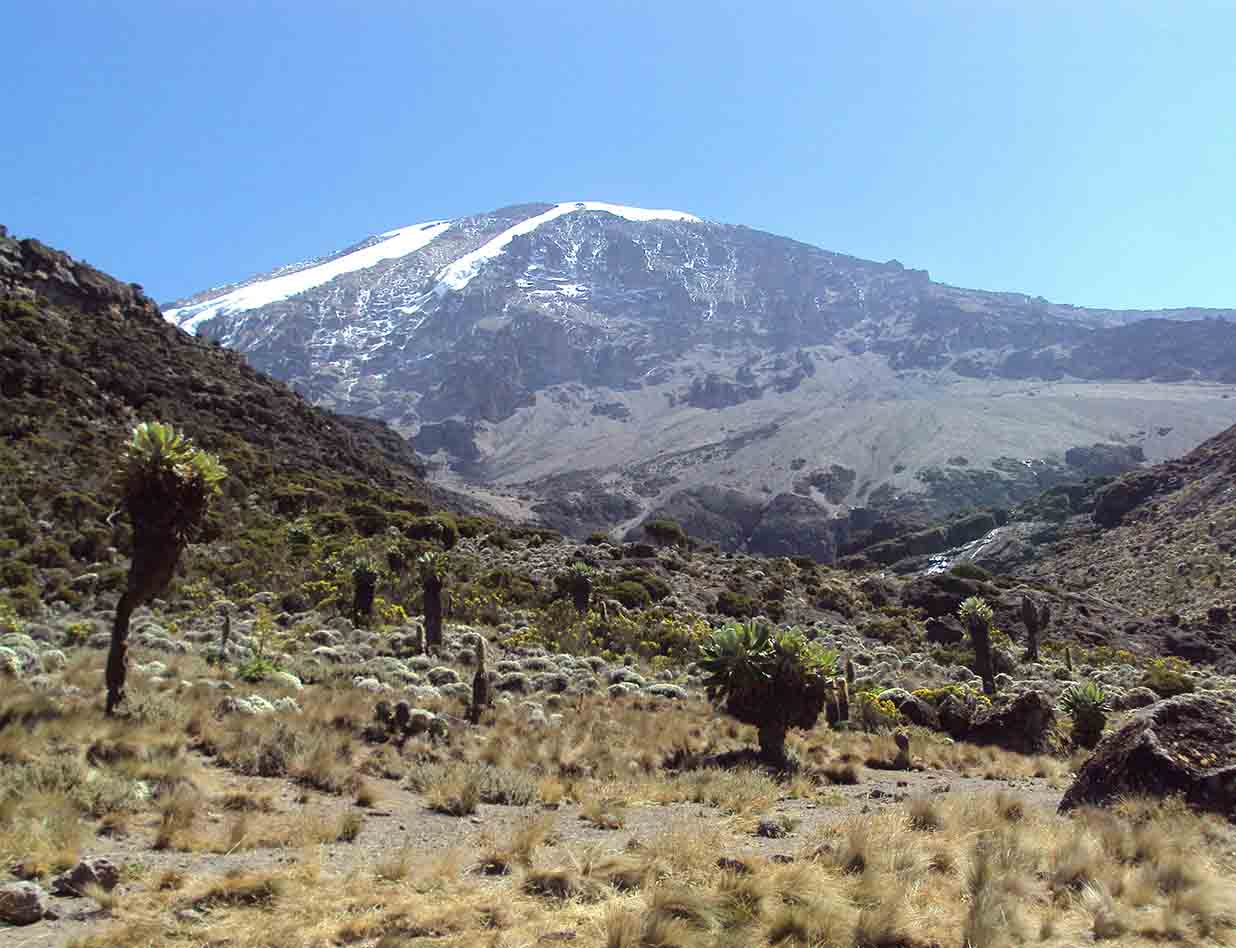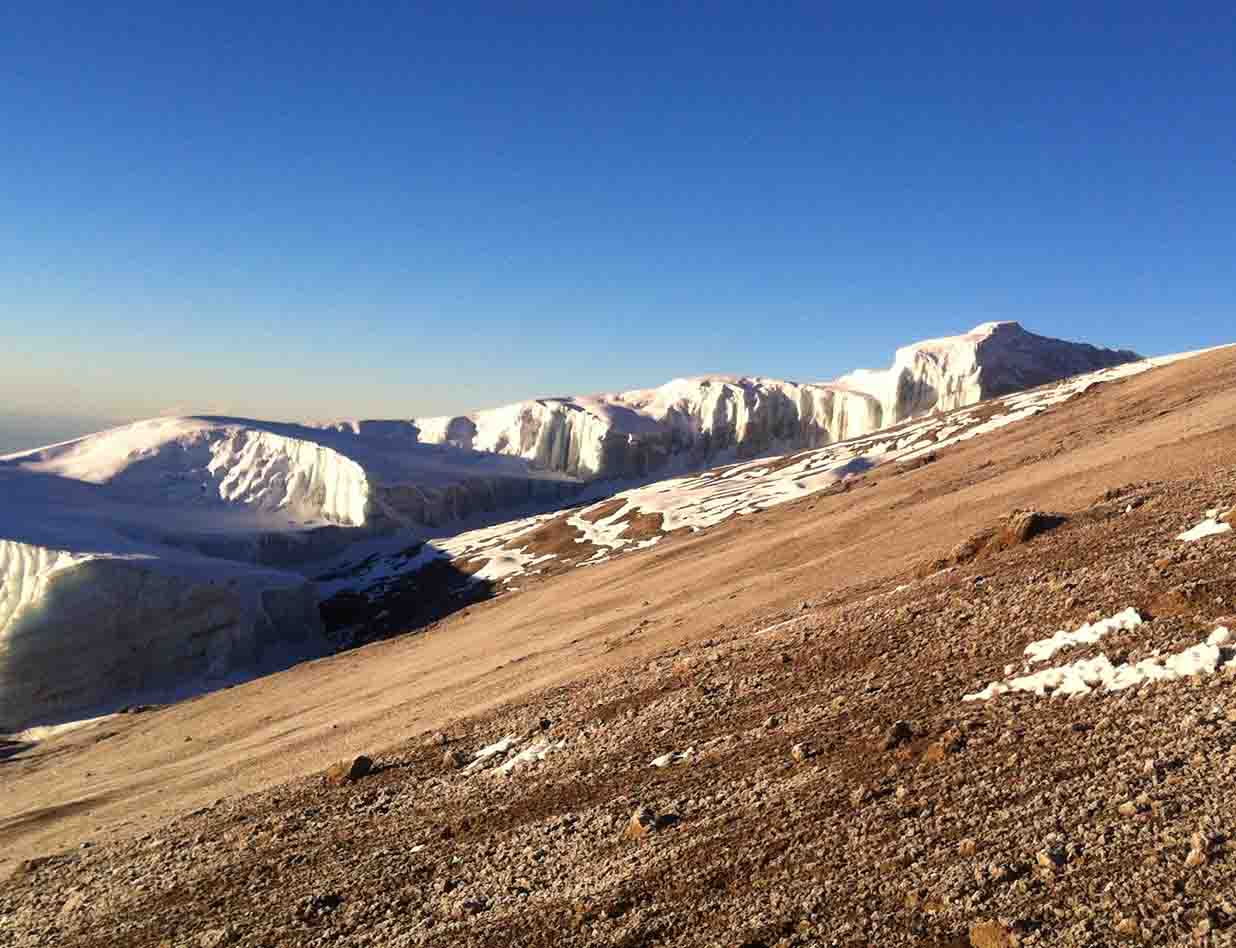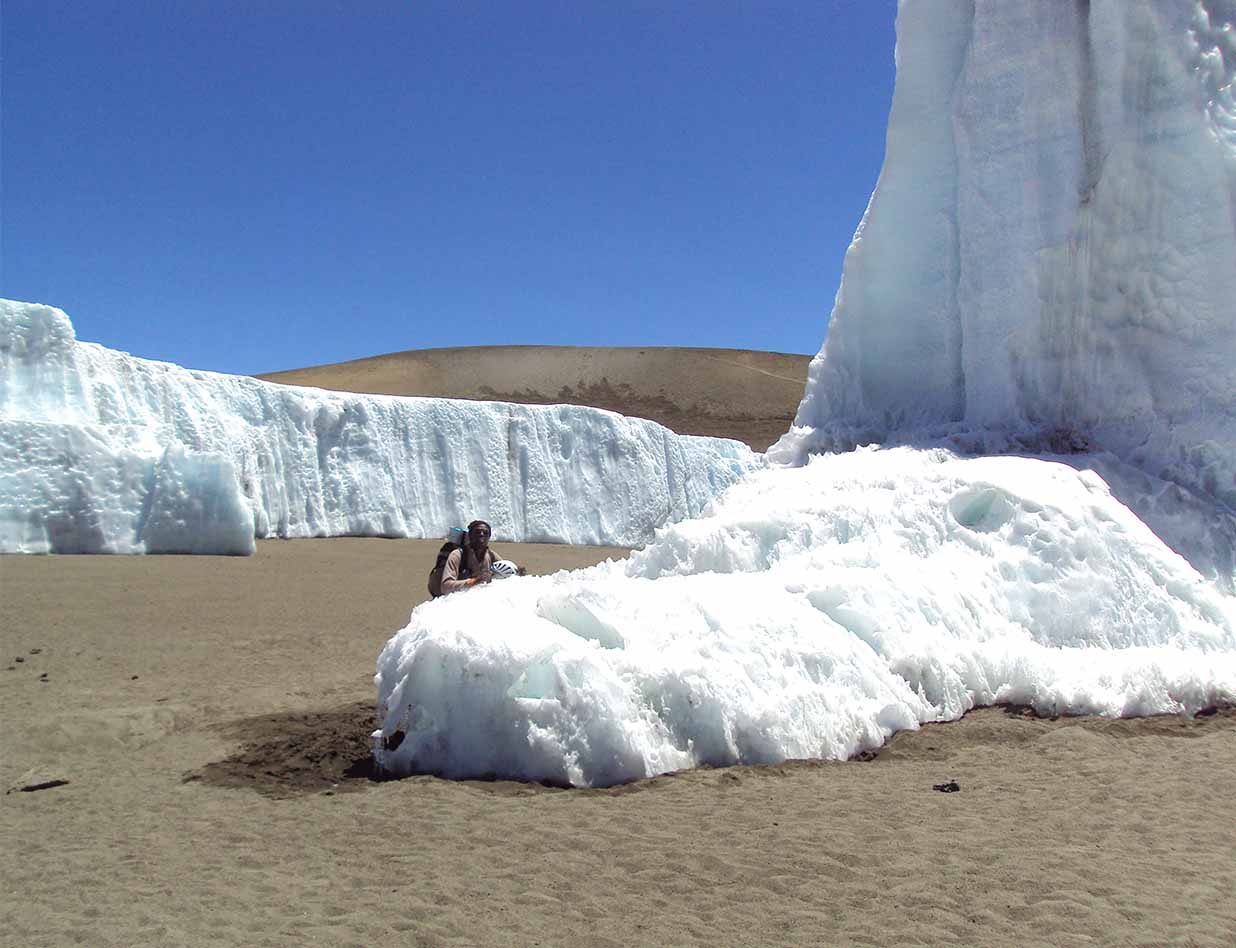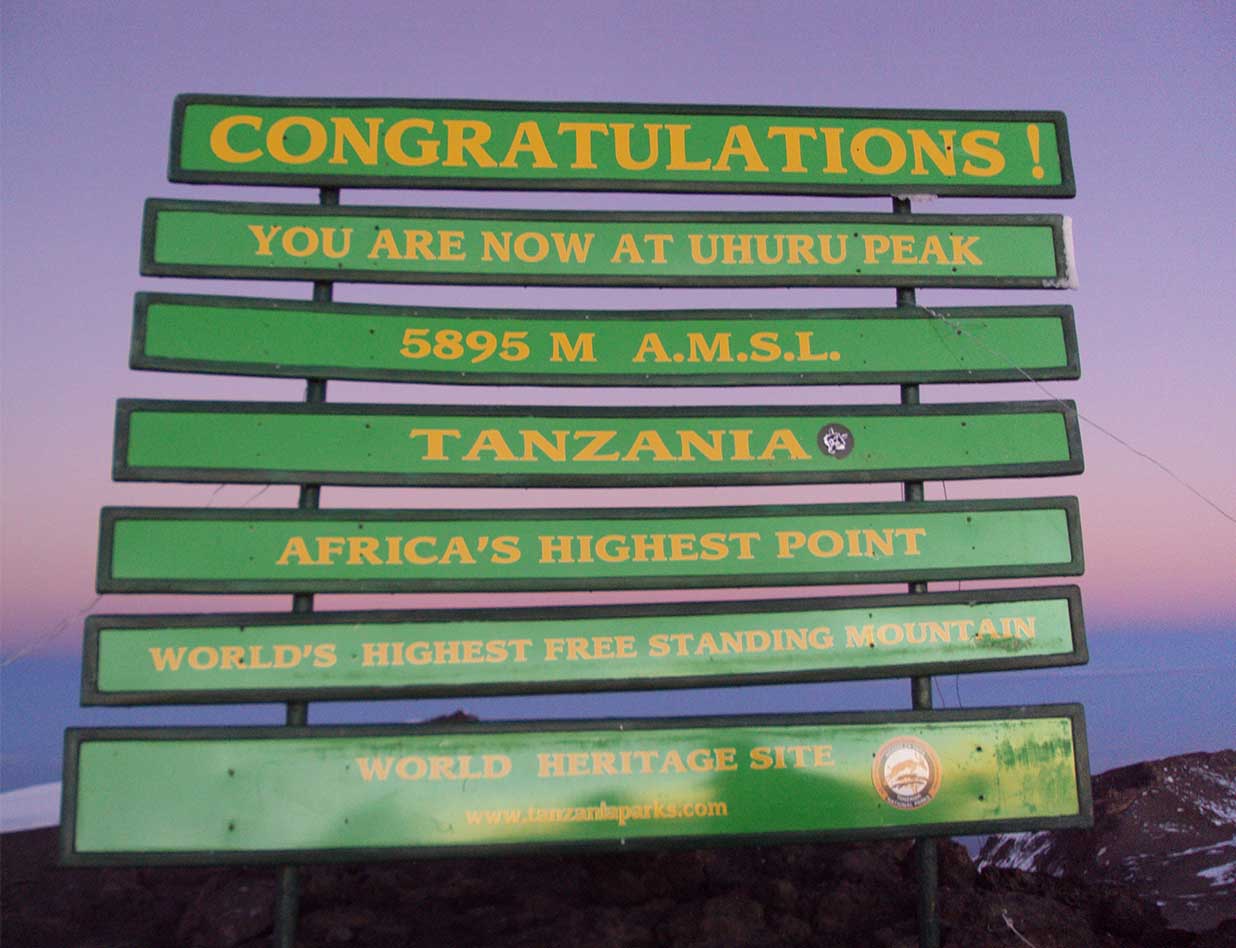 Admire the only remaining glaciers on Africa's highest peak
Kilimanjaro is the highest mountain in Africa. It is made up of three extinct volcanoes: Shira (3,962 metres), Mawenzi (5,149 metres) and Kibo, which includes Uhuru Peak (5,895 metres).

Kilimanjaro National Park was created in 1973. Kilimanjaro is famous for its glacier at the summit, which is expected to disappear in the coming years due to climate change.
Machame route in 8 days
Marangu route in 7 days
Lemosho route in 9 days
Day trip
---
Kilimanjaro is located in northern Tanzania on the border with Kenya.
Summiting is not possible in April & May.
---
Various birds
Damans
Dik-dik
---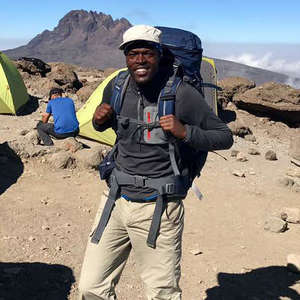 ---
ABEID MDOE


CHIEF MOUNTAIN GUIDE
---
Abeid was born in the "Switzerland" of Tanzania: the Usambara Mountains. He still remembers his first ascent in 1992! Since then, Abeid has been on countless expeditions. His calm, experience and skills are reassuring at 5,895 metres.
Eternal Snows
Kilimanjaro is not technically difficult, but it's no walk in the park either. The climb is dangerous because of altitude sickness. Good acclimatisation is the key to success. Always listen to your guide's advice - he's used to it - and don't overestimate your ability. Reaching the summit at sunrise is an incredible moment, but to get there you'll need courage!

Kilimanjaro is famous for its ice caps. It has been shrinking since the 1850s, and many scientists estimate that it will disappear completely within the next ten years. During the 20th century, it lost 82% of its surface area and 17 metres of thickness between 1960 and 2000. The ice cap is located on the Kibo. It is disappearing first on the northern slope and the Credner glacier is expected to be the first to disappear. The ice on the southern slopes could last longer due to more favourable climatic conditions.

The reduction in snowfall is one of the causes of this disappearance. Global warming is most often blamed, with the average temperature on the southern slopes having risen by 3°C over the last 30 years.

But according to many researchers, another major factor is deforestation. Kilimanjaro National Park was created in 1973 to protect the region. But the forest belt has shrunk considerably before recent awareness was raised.

The mountains are home to the Maasai pastoralists to the north and west, who need space for their ever-growing herds. To the south and east, Chagga farmers are expanding their plots of land.

The retreat of the glacier uncovers large areas of dark volcanic rock that absorb the heat and accelerate the phenomenon exponentially.

Kilimanjaro and its snows have become emblematic.
We love
The incredible sunrise at the summit
The good vibes among the team
---